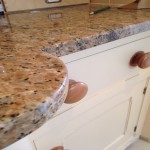 For the best quartz worktops in Chester, your first choice is David Williams. As stone specialists for more than 50 years,  we are known for producing hand-made fireplaces, custom designed kitchen worktops in granite as well as quartz and marble. We supply and install kitchen worktops in a choice of materials and quality products. In fact we are pioneers in bespoke designer worktops and supplies, meeting huge demands in recent times. We follow a simple process of starting with home calls to discuss requirements and  later, visits to our factory to choose products. Expert advice is at hand to help you along the way.
For your home in Chester, quartz worktops at David Williams can be customised to meet your unique needs, preferences and budget. A key feature in a kitchen is its sparkling worktop in a variety of attractive colours, textures or finishes in stone or synthetic material. We have different styles of quartz to choose from and we custom design these unique worktops after careful consultation with our experts, keeping in mind what our clients would want. Today's kitchens are more than just utility areas and we believe in creating a unique look and style for every project that we undertake.
Creating top quality quartz worktops in Chester follows a step-by-step process from start to finish. Usually, the natural stone in its raw form is sourced from quarries. These quarries are across Europe including Carrara in Italy, Paros and Penteli. Once the quartz is chosen, we help you to not only visualise and design aesthetics, but also provide information on its utilitarian purposes. A kitchen being a high traffic, heavy-duty area, fittings, worktops, and cabinets need to be well designed and durable. If you would like more details about how we can assist with quartz worktops, contact David Williams. We will do a home-tour to assess spaces and share our expertise on measurements, colours and styles that will complement the rest of your home interiors. Once we have completed the designing stage, skilled workmen undertake completion of work. These quartz worktops are installed and finishing touches added for final use by the customer. We consider it a job well done only when you are happy and satisfied.