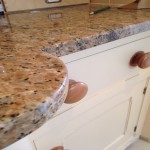 David Williams is reknown for quartz worktops in Neston, a service in which we have unparalleled expertise in. We use only the highest quality products to ensure that your worktops are the very best aesthetically and for durability. Our service is unique in that the entire process, from idea to the completion of a beautiful worktop is bespoke and specially curated for you. Our personal touch permeates the design process and we involve you at every step to ensure that you are ultimately happy and proud of the outcome. Our specialists have over fifty years of experience as designers, as craftsmen and as professionals in the industry. Quartz worktops are the epitome of style and add an elegance to your kitchen and home with a wide selection of options. We are committed to bringing your vision to life through the provision of our services.
For homeowners in Neston, Quartz worktops are beautifully created with the intention of marrying both exquisite and appealing worktops with durability and longevity of a product. Quartz is a desirable alternative to more traditional worktop materials. It is the perfect crossroad between strength, durability and style. Quartz, unlike other naturally occurring stones such as granite and marble, is an engineered stone. It lacks many of the weaknesses that natural stones may have and will withstand the continuous use that a worktop has to bear. Perhaps, its ability not to scratch or stain is the most appealing with regards to durability. Secondly, given it is an engineered stone, the variety is not restricted. There are a multitude of different design options you can select from ensuring that your unique style is perfectly reflected. We at David Williams can supply and install your newly engineered and manufactured worktop with the efficiency and excellent professionalism that our team is known for.
When considering a quartz worktop in Neston David Williams is your go to authority on the matter. We shall include you in the design process to ensure that your dream kitchen and home is realised. Contact David Williams for more information about our quartz worktops. Let us help bring to life your style and personality through your kitchen.