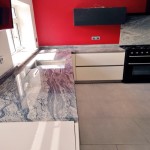 Finding an installer for quartz kitchen worktops in Hoylake can be tricky business if you don't know what to look for. You may not even be sure if quartz worktops are what you are looking for. Whether you are remodeling or building a kitchen up from scratch, finding the right contractor and the right material are vital to creating the outcome you desire. Let's take a moment to analyse why quartz would be an excellent addition to your kitchen, and then we will talk about where to get them from.
If you are looking to redo your kitchen in Hoylake, quartz kitchen worktops may not seem like the most obvious option. Many people paying to redesign their kitchens lean more towards popular options like granite and marble. While granite and marble are great, they can also be expensive. Quartz, though, is affordable and highly functional as a worktop for your kitchen counters. Quartz can also go with nearly any design, and it won't over power the other impressive creative elements you add to your new kitchen. Basically, it is a great option for anyone looking to save money but still have a great looking and functional kitchen.
For quality quartz kitchen worktops in Hoylake, look no further than David Williams. At David Williams, we manufacture and install our own materials just for you. All you have to do is send us a sketch plan of your kitchen, and we will walk you through design ideas and give you an estimate for the work cost. Contact David Williams today to learn more about quartz kitchen worktops. Our highly trained and professional team is ready to give you the kitchen of your dreams. If you are looking to give your kitchen a fresh remodel, David Williams can make it happen with beautiful quartz kitchen worktops.